Architecture
Detroit River Story Lab receives carbon neutrality grant
By: Alexandra Haddad
Source: Graham Sustainability Institute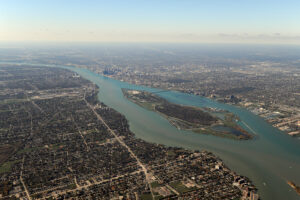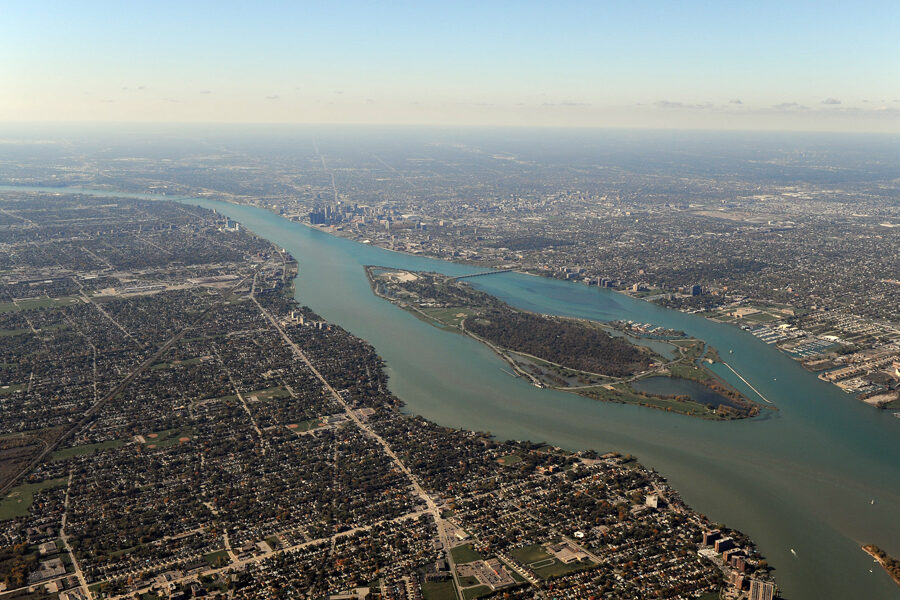 The Detroit River Story Lab was one of seven University of Michigan projects funded by the Graham Sustainability Institute's Carbon Neutrality Acceleration Program. Every project has dramatic potential to reduce net carbon emissions.
"I congratulate the UM researchers of the CNAP teams, whose exciting projects apply multidisciplinary problem solving to the challenge of climate change," said President Mark Schlissel. "The CNAP program is an excellent example of what we can do as a comprehensive public research university. The generosity of our donors supports efforts that have enormous potential to solve an urgent societal problem."
In this funding round, seven 1-2 year projects valued at a total of $ 1.75 million were selected from 37 proposed projects involving 105 UM faculties and researchers. The selected projects address energy storage, carbon capture and sequestration, public opinion, behavior and justice.
"We are grateful to donors and are excited to support faculties across UM as they embark on much-needed carbon neutrality," said Jennifer Haverkamp, ​​Graham Family Director of the Graham Sustainability Institute and Co-Chair of the President CO2 Neutrality Commission. "We expect these projects to have a major impact – both on future research and on real-world applications."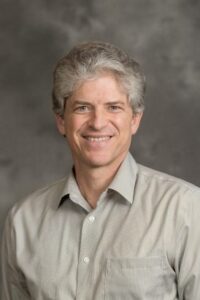 The Detroit River Story Lab received $ 270,000. The project team consists of: David Porter, Comparative Literature / English Language and Literature (PI); María Arquero de Alarcón, Architecture & Urban Planning; Rebecca Hardin, SEAS; Melissa Duhaime, Ecology & Evolutionary Biology; and Kristin Hass, American Culture.
Home to oil refineries, steel mills, power plants, industrial agriculture, and carbon-intensive transportation networks, the Detroit River Watershed is one of the country's most deeply and visibly involved in the troubling legacy of the carbon economy. Riverside communities have shown remarkable resilience in countless attempts over the past 75 years. This project aims to work with these communities to further shape the shared narratives that form the basis for a sustainable post-carbon future for the region.
Local community groups have begun to actively engage with the prevailing narratives that have long defined the river's value in terms of a resource economy deeply intertwined with racial exploitation and environmental degradation. Working with these community partners, the research team will leverage the powerful narrative channels of education, nonprofit journalism, and regional public history to promote the creation and improvement of alternative frameworks and learning tools that proactively reconnect local communities with their most important ones natural resource.
The early stages of the project will focus on uncovering, through interviews and archival research, the multi-layered stories that make up the communities' collective understanding of the Detroit River's place in their lives. The research process includes exploratory workshops, data collection on local CO2 emissions and reduction efforts, cartographic site inventories, building partnerships between stakeholders of the faculty and the community, as well as the co-production of resources for creating and creating stories with partners in the community and events for the benefit of a broad regional Audience.
For more information on other projects, see below.
Back to News + Stories