Architecture
'glass mural' by MVRDV will preserve and promote the street art of detroit
MVRDV announced plans for 'Glass Mural', a unique four-story office and retail building in Detroit's East Market District. The property is located just outside the city center and is currently inhabited by a brick building with a mural by an artist REFUSAL. The project seeks to visually preserve this work of art by recreating the mural and brick pattern on a new canvas made of glass. It does this by combining a larger version of the mural with images of the building's brick pattern as a single graphic that extends around all four sides of the building.
all pictures © MVRDV
MVRDV's design for the building consists of a stack of moving blocks that become a canvas to build on the vibrant and creative character of the area. above DENIES Working on the first block, the second block will feature a newly commissioned mural from sheefy mcfly. The building will use state-of-the-art glass printing techniques to combine the colorful artwork with transparent areas and provide windows for the shops and offices inside. In contrast to the other glass facades, the third block will have a "flat facade surface" to create a canvas that is constantly changing. It offers various artists the opportunity to paint murals.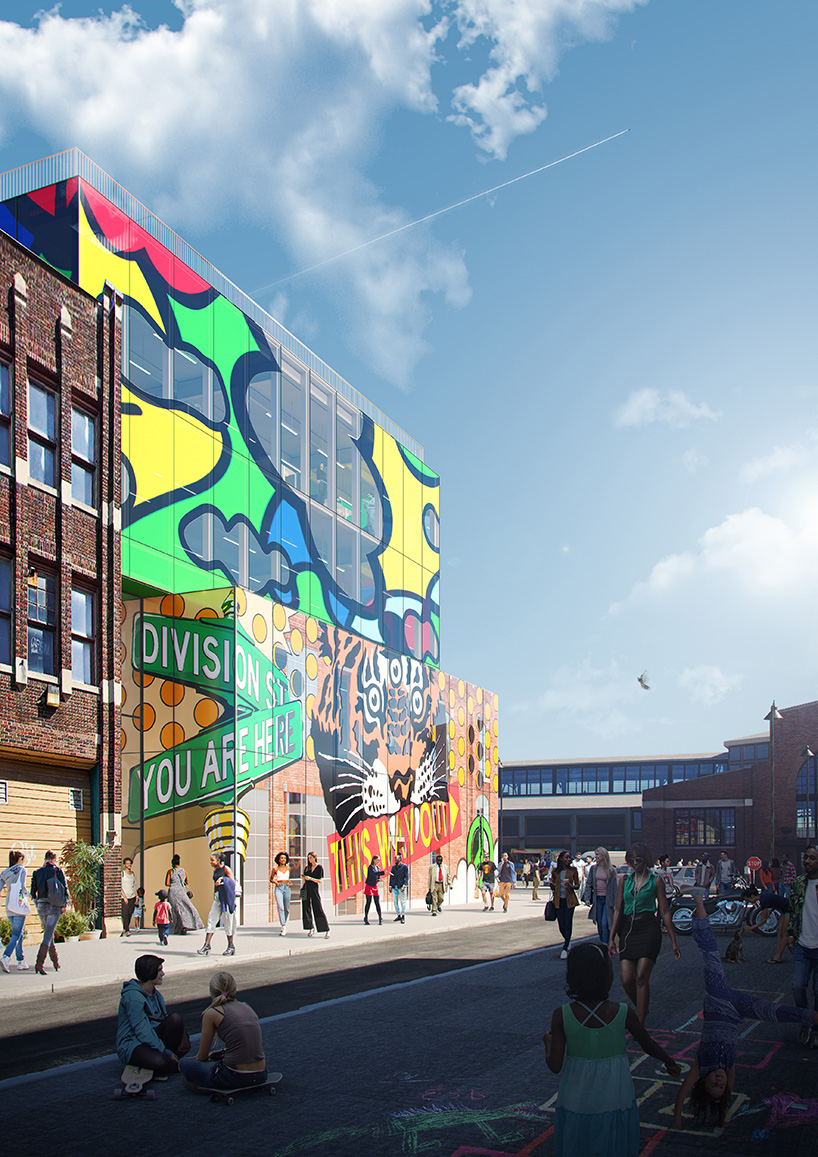 "We loved the idea of ​​artworks that bring this area to life, and this building is our homage to that character immortalized through a printing technique," says Winy Maas, founding partner at MVRDV. "It allows us to interact with the spirit of the neighborhood in playful and unexpected ways. Our decision to do this with glass is also practical as we can incorporate windows to become part of the artwork and not an obstacle for artists to work around them. This allows for a greater degree of fidelity to the original work of art to be recreated, as well as greater artistic freedom for the new work of art. '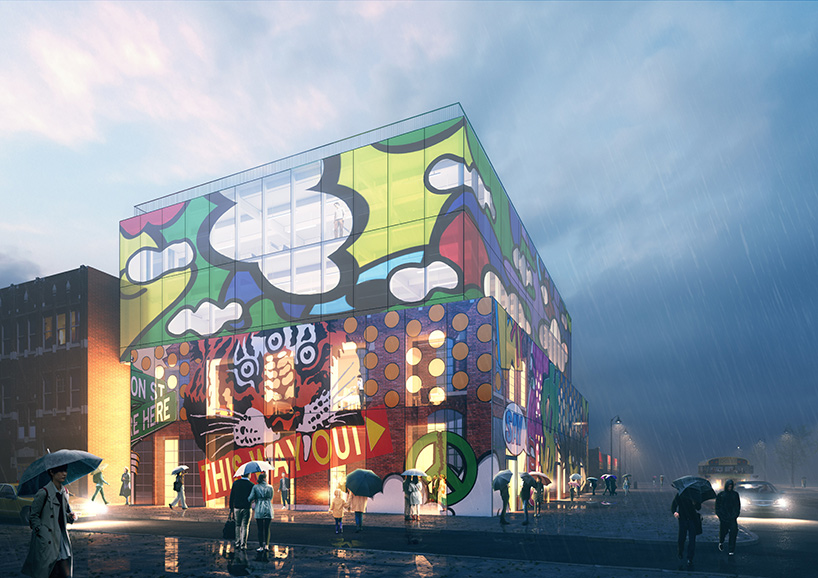 The glass facades are produced using digital ceramic printing. MVRDV previously used the technology for its 2013 project "Glass farm"where an image of a typical Dutch farmhouse has been enlarged and printed on the outside of a new building in the Netherlands. Operationally, 'Glass Mural' will have a retail front on the ground floor, with three floors of offices spread across the two primary glass blocks. The third block will house circulation cores and access to the roof terrace, which will be a fully manageable amenity for office tenants.